There are countless strains of cannabis on the market, some more popular than others. One of the most well-known families of cannabis plants is the OG family. These strains offer incredible flavors and aromas, as well as some intense, enjoyable highs. In this article, we're going to take a closer look at some of the best OG strain names that you need to know.
1. OG Kush
OG Kush (also known as Original Kush) is one of the most well-known strains on the market. It's also the granddaddy of every other OG strain you'll find. What makes it so popular, though? Well, for one, it has an incredible flavor and aroma, featuring notes of spice and citrus fruits. It also produces an intense mental and physical high.
2. Banana OG
While Banana OG might not be as well known as some of the other strains on this list, it's still worthy of mentioning. With a THC content of up to 25%, it's a potent bud. The effects sneak up on you instead of hitting you right away. While couch-lock is common, so, too, is deep, creative thinking.
What really sets this strain apart from others is its distinct banana smell and taste. Many say it reminds them of a tropical smoothie, and who wouldn't enjoy that?
3. Fire OG
Fire OG is a cross between OG Kush and SFV OG. With a THC content of up to 24%, it's a strain that will keep you happy, relaxed, and staying put in your seat. It's a great option for ending your night, especially if you're looking for something to help you unwind and relax.
The flavor and aroma are pleasant, too. Fire OG smells like citrus with a hint of spice. It tastes sweet and herbaceous, with a little spice on the tail end.
4. Larry OG
Larry OG is a potent strain that's both relaxing and motivating, making it an excellent daytime option. It's also sometimes called Lemon Larry due to its heavy lemon aroma. If you give it a really good sniff, you may notice undertones of pine and earthiness.
5. Skywalker OG
Despite Skywalker OG's 26% THC content, the high it produces won't knock you out completely. Its potent body high can help tackle pain and leave you feeling happier and more relaxed. It features a strong herbal scent with hints of spice and wood fire. The flavor, on the other hand, is piney and sweet.
6. Tahoe OG
Tahoe OG is an incredibly relaxing strain that also brings some euphoria and creative stimulation. It's a great choice for those dealing with muscle pain or anxiety. It also offers sedative effects, which can be good for those with insomnia. Its pungent aroma features notes of lemon, earthiness, pine, and a little bit of skunky fuel.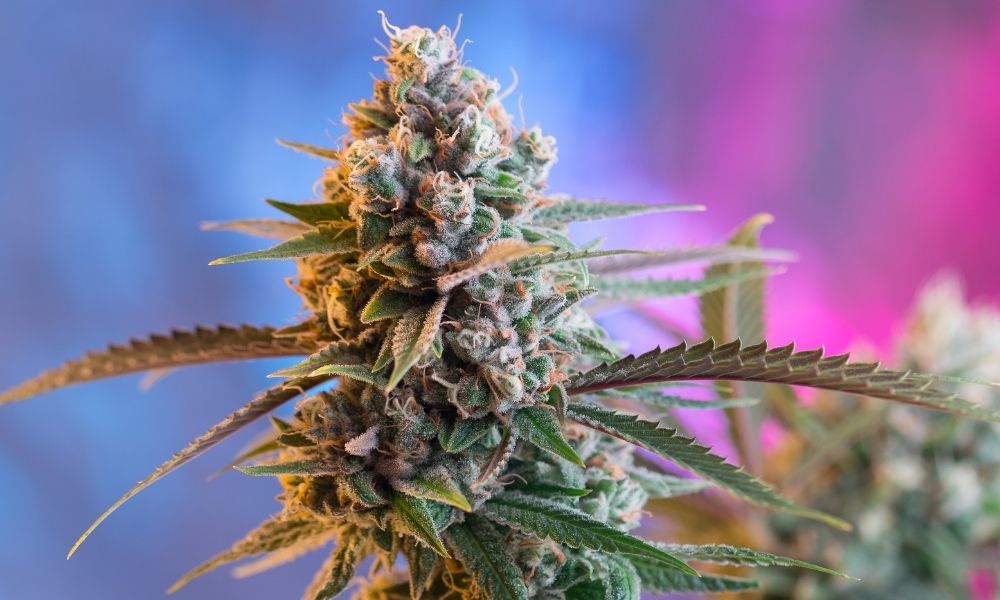 OG Strains for Your Cannabis Needs
While there are many OG strains on the market today, these are the best of the best. If you're looking for the whole package – incredible aroma, amazing flavor, a great high, and an overall enjoyable experience – these are the OG strain names to look for. Check out the flower selection at 420 Kingdom where OG strains reign supreme.